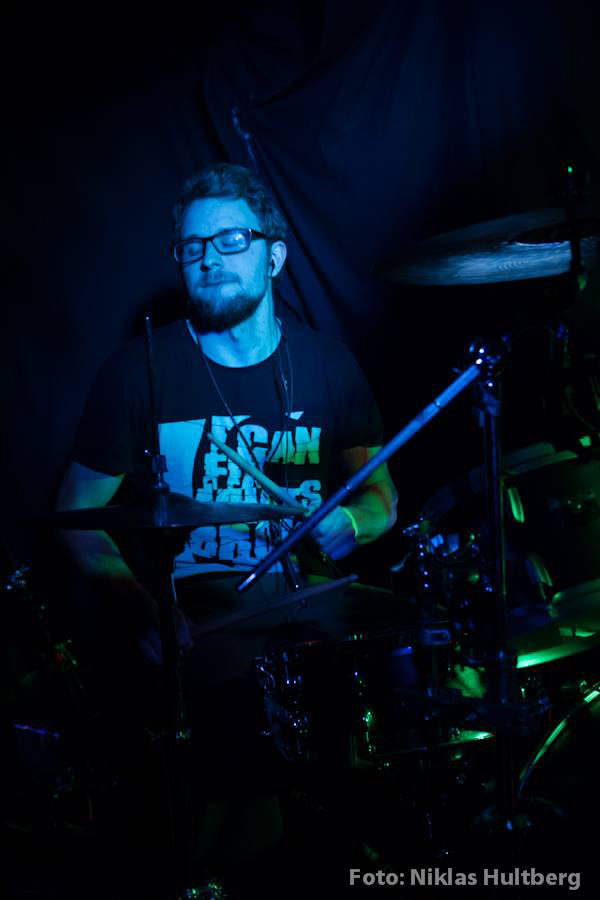 Personal
Name:
Rolf Joakim Ivarsson.
Birthday:
July 29.
Place of residence:
Hammerdal.
Vices:
None.
Position in Lapis Lazuli:
Drummer.
Musical influences:
Diablo, Inflames
Former musical projects:
Skruvarna, The Liches, Hautamäkiz, Hatecrew, Ivarzzonz, Suffering Wounds.
Current musical projects:
Hugo.
Where I am in 10 years:
Dead.
Lapis Lazuli related
Favourite song:
High, No escape, Arise, Floating away, Darker shade of me
Best gig:
Sweden Rock Tribute 2007.
Best memory:
The beach 2009.
Which band would you like to open for:
Nightwish
Gear:
Pearl Prestige Session Select, Sabian HH cymbals. And a DM10 electric drumkit
Favourite
Movie:
Shawshank Redemption, Lord of the Rings-trilogy, Changeling, Batman and of course besökarna.
TV Show:
Family Guy, The X-Files, Dexter
Book:
Snabba cash.
Food:
Flesh.
Drink:
Norrlands Guld.
Quote:
"Everything below 5 toms is pop"
Top 5 albums:
Avantasia – The Metal Opera
Ensiferum – Ensiferum
In Flames – A Sense of Purpose
In Flames – Soundtrack to your escape
Diablo – Eternium
Song:
Pain of salvation – Sisters
Drummer:
Tony Royster Jr., Mike Portnoy.
PC/Video game:
None.