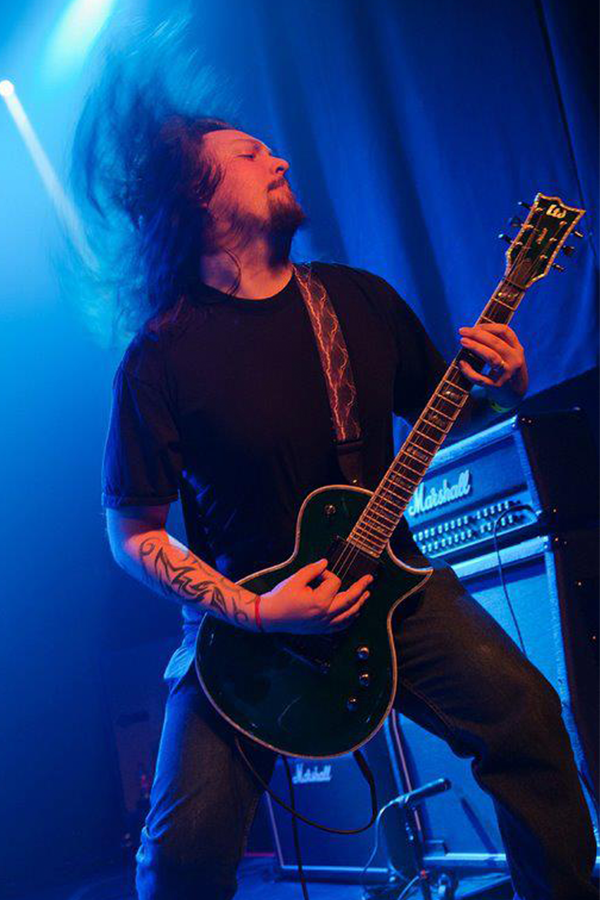 Personal
Name:
Johan Karlsson.
Birthday:
October 6.
Place of residence:
Gällivare, Sweden.
Vices:
General.
Position in Lapis Lazuli:
Guitarist.
Musical influences:
Tom Englund, Emppu Vuorinen, Björn Gelotte and Bröderna Djup.
Former musical projects:
Hugo, Fucklord of Doom, Drowning.
Current musical projects:
Lapis Lazuli and Discarnate.
Where I am in 10 years:
About the same, just fatter and more grey hairs.
Lapis Lazuli related
Favourite song:
Leaving Scars, Close the Distance, Floating Away, Perilous Sleep
Best gig:
Glassheim, Jevnaker
Best memory:
Rejoining the band!
Which band would you like to open for:
Nightwish, Within Temptation or Amorphis
Gear:
LTD EC-1000, Mesa Mini Rectifier, 6505+, TS9, Jazz III, Fingers.
Favourite
Movie:
Shawshank Redemption, The Dark Knight trilogy, Butterfly Effect.
TV Show:
Sons of Anarchy, Breaking Bad, Dexter, Game of Thrones
Book:
The Art of Mixing, Dassboken.
Food:
Meat.
Drink:
Talisker.
Quote:
"Do you need a pantpöuse?"
Top 5 albums:
Evergrey – Glorious Colission
In Flames – Whoracle
Nightwish – Imaginaerum
Amorphis – Skyforger
Bloodbath – Nightmares Made Flesh
Song:
Changes daily, but right now EST – From Gagarin´s Point of View.
Guitarist:
Dimebag Darrell.
PC/Video game:
Mario Kart, Left 4 Dead 2, Wildstar.